Physical Address     

440 Almshouse Road 

Jamison, PA  18929  

Pro Shop 215-343-6930  Fax 215-343-7846



Select Picture to View Scorecard

Or TEXT 

NESHAMINYVALGC

to

22828

to Receive Info!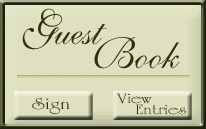 This page was last updated: May 27, 2016

Get Social 

with Neshaminy Valley Golf Club

Thank you to our Highlighted Sponsors!

Check out their Websites; tell them you saw this!

WELCOME to our NEWEST SPONSOR!

Bucks HVAC on hole #2!

HAPPENINGS!

EXTERIOR CAR DETAIL

WHILE YOU GOLF!

Call for a Time that Works

with your Golf Round!

Drive Off with a Sparkling Clean Vehicle!

Detail not just a Wash & Wax!

Only $30! Valley Detailing 215-815-5876​

YOUR BUSINESS on a TEE BOX!

Only $550. entire 12 months!

HOLES #7 and #16

Starts when your sign is

on the Tee Box! Call leave message

215-343-6933 Send us an Email
and Associate Memberships $42!

Then you can play in the FUN, 

MEMBER ONLY TOURNEYS!

Call for TEE TIMES! 215-343-6930

MEMORIAL DAY WEEKEND

A Special thank you to all of our

Veterans for your service and to all of our

current military for saving and protecting

our country!  

Monday Special

12 Noon only $28 to Walk, $40. to Ride!

ALL WEEKEND Delicious Meatball Shorty Sub only $7.00 with chips, and a non-alcohol drink!