This page was last updated: August 21, 2017


Get Social 

with Neshaminy Valley Golf Club

Or TEXT 

NESHAMINYVALGC

to

22828

to Receive Info!

In Honor of Our Founder the

"Charles Schneider Club Room" 

He was a PGA Touring Professional

(Qualified for 11 National PGA Championships

and 3 U.S. Opens playing against pioneers 

such as Gene Sarazen, Tommy Armour 

and Ben Hogan) and a PGA Club Professional

1900-1985

SELECT A PHOTO!

A Special Thank You

to Our Superintendent

"Chip" who did a fabulous job

updating our Club Room!

Central Bucks County

Physical Address  

440 Almshouse Road 

Jamison, PA  18929  

Pro Shop 215-343-6930  

Fax 215-343-7846

Select Picture to View Scorecard


 SHOWCASE YOUR BUSINESS

on a Golf Teeing Area!

INCLUDES: CUSTOM SIGN!

 NEW SPECIAL OFFER!

Lasts until Jan. 2019!

Get your 2017 

Handicap only $35 

OPEN TO ALL!

Central Bucks, Jamison Location!

 1 Mile from Rt 263 & Almshouse Road Intersection!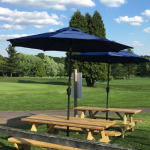 Want to Continue Enjoying the Great Outdoors 

after Golfing?

Get a Cold Drink from our Club Room and have a seat at our Annex while quietly Viewing the Golfers on the 9th and 18th Holes!