Pro Shop: (215) 343-6930

Fax:  (215) 343-7846

Hours:

Everyday 6AM to 8PM

Weather Permitting

Correspondences

440 Almshouse Road

P.O. Box 439

Jamison, PA  18929

Please email us any

feedback or your

opinion below. 

440 Almshouse Road, Jamison, PA  18929


Call 215-343-6930 NO TEE TIMES REQUIRED!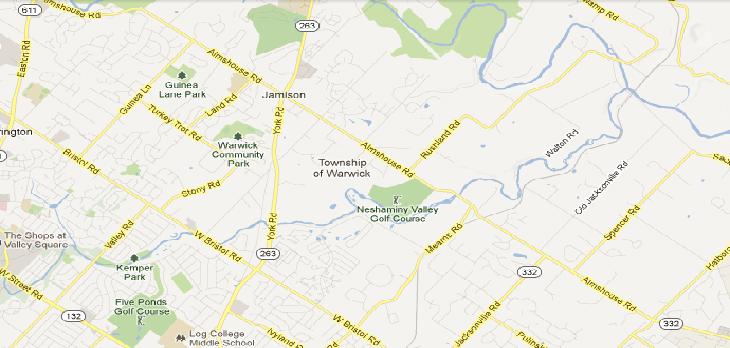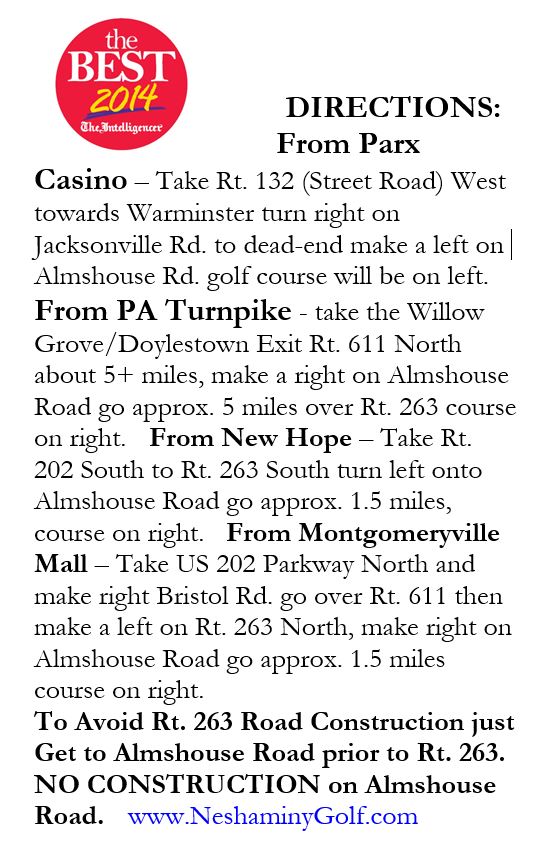 Rt. 263 and Almshouse Rd.

Intersection DETOUR

From North (Doylestown, etc.):

Take Rt. 263 South, Passed the Intersection, Immediately after

the CVS and TD Bank

make a Left onto Park Drive (side street),

then make the next left

then make a right onto Almshouse Road

to golf course.